Achieve "Whatever You Set Your Mind to" in Vanessa Hudgens's First-Ever Activewear Line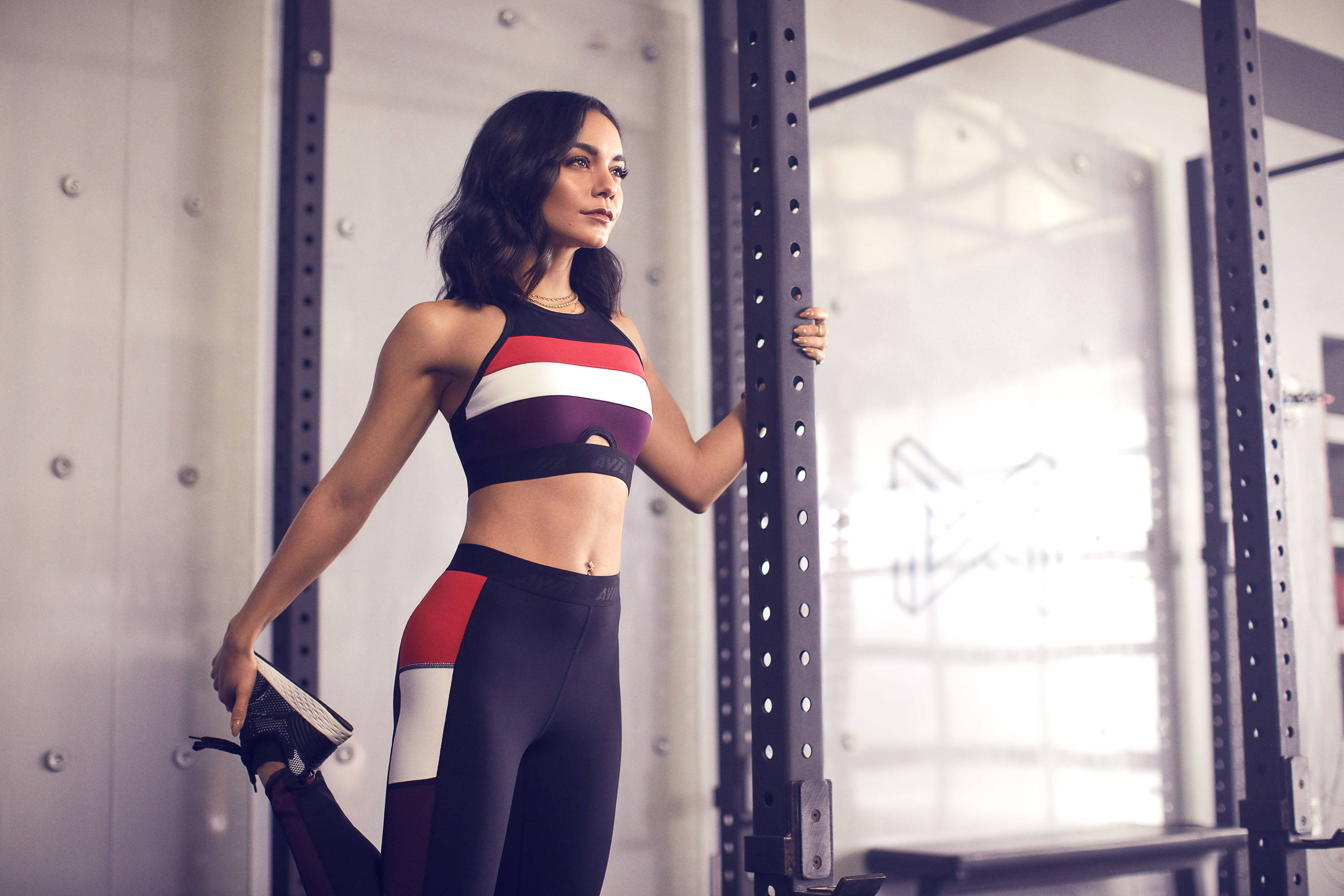 It's no secret that Vanessa Hudgens is a fitness fanatic, which is exactly what she told POPSUGAR ahead of her first-ever activewear launch with Avia. Her tried-and-true workouts, she said, are Pilates, yoga, and indoor cycling — it's what she calls the "best recipe" for her body. So, it only made sense that she would eventually create a collection of fitness attire (after all, she said, you can find her working out almost every single day).
"I think that there's nothing better than walking into a workout class already feeling confident, and the way to do that is to be wearing something that you feel really good in. I was like, 'I should just make my own designs and make stuff that I would want to wear.' And it's exactly that," she explained. "It's perfect for everyday activities and also perfect for just lounging around. It's stylish and it's cool, and I'm really excited about it."
The 30-year-old actress said she picked Avia for this debut collection because she trusted the brand's ability to bring her vision to life with quality apparel. The line features pieces like retro-striped and strappy bras, boyfriend tees, and cropped fleece crews. The wide-leg lounge pants are one of Vanessa's favorites because they're the perfect "throw-on-and-go" necessity after a workout, and comfy clothes after fitness classes are, she said, "an after-self-love" type of thing for her. Vanessa also highlighted one of the mesh sets: a high-waisted legging and bra pair with material that's similar to black fishnet. "It's really breathable, you feel really supported, and it looks kind of sexy," she said. Then, there's the floral-printed pieces, which stood out to me the most because, for flowers, they're quite fierce. The print was inspired by one of her favorite Adidas sweaters.
This collection, she said, represents her: a person who "loves fitness and wants to feel confident." It's a collection for the modern woman always on the go. "We are all built differently for a reason, but I think that it is really important to be healthy and to be fit because it's not just a physical thing, it's a mental thing, too," Vanessa said. "If you push yourself physically, then you know that you can conquer anything, and then you go into the rest of the day and the world and feel more confident, because you know you can achieve whatever you set your mind to." Ahead, check out some of the Avia Vanessa Hudgens collection available now at avia.com and select Macy's stores. Prices range from $38 to $74, and there's so much variety, you'll want it all.
Shop Vanessa's Favorites!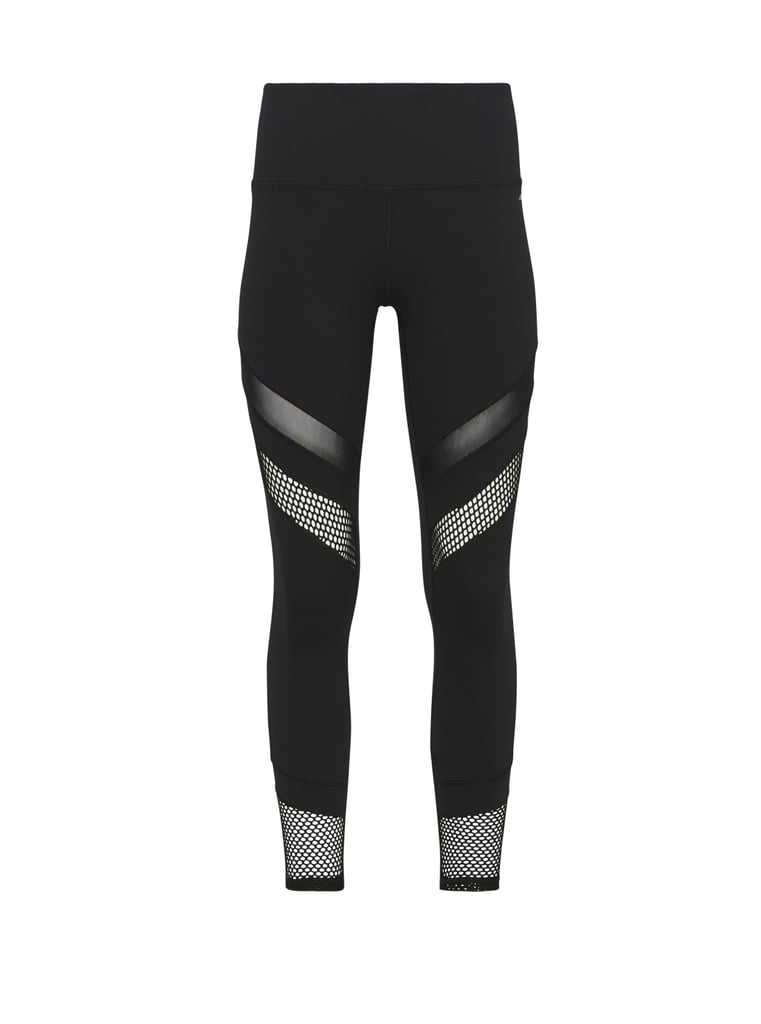 This Mesh Mixed 7/8 Legging ($58) completes the matching set. It really does look like something you could slip on before Spin and kick major butt in.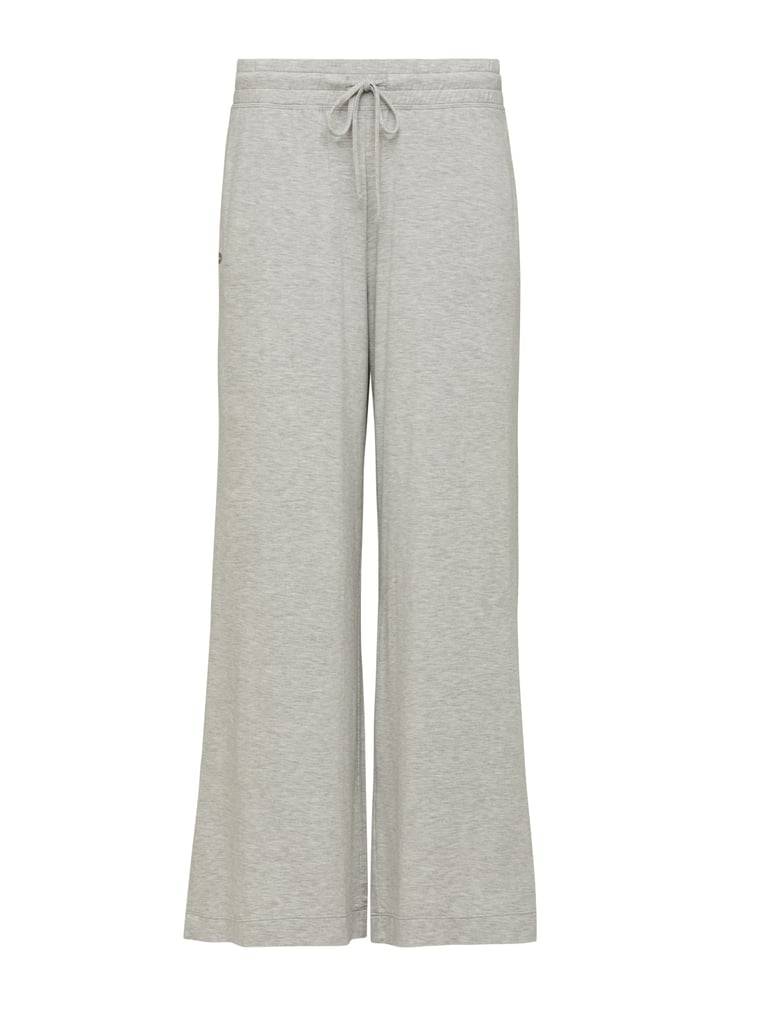 Another one of Vanessa's favorites? This Wide-Leg Lounge Pant ($64) that's all kinds of comfortable.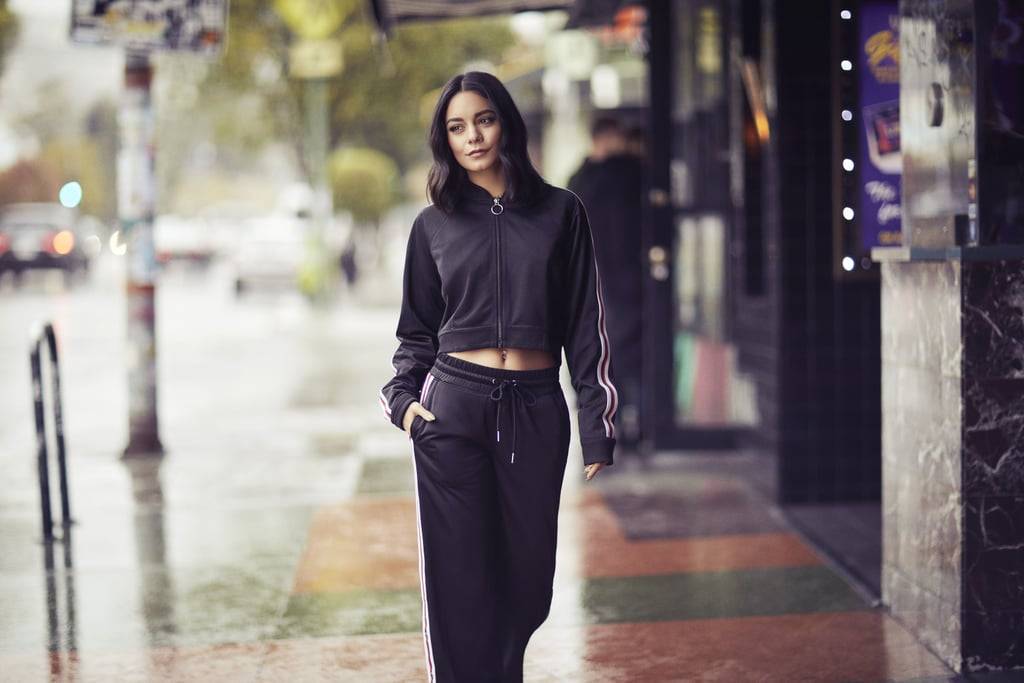 Shop the Look: Cropped Track Jacket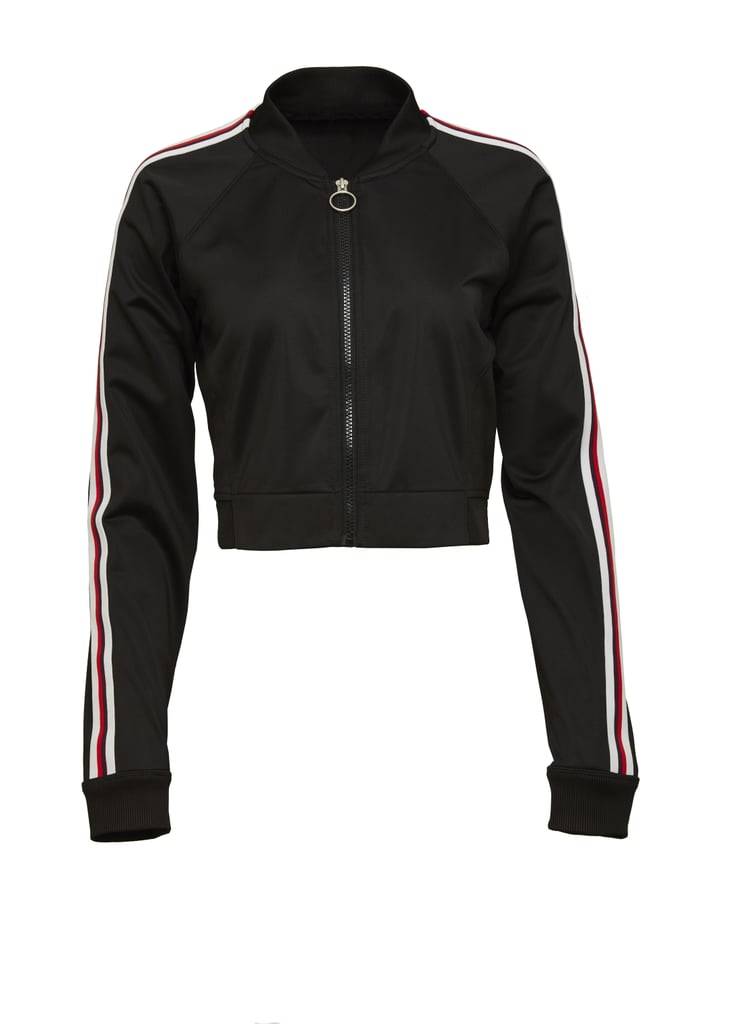 This Cropped Track Jacket ($68) is made with 100 percent polyester and is an edgy twist on the typical tracksuit.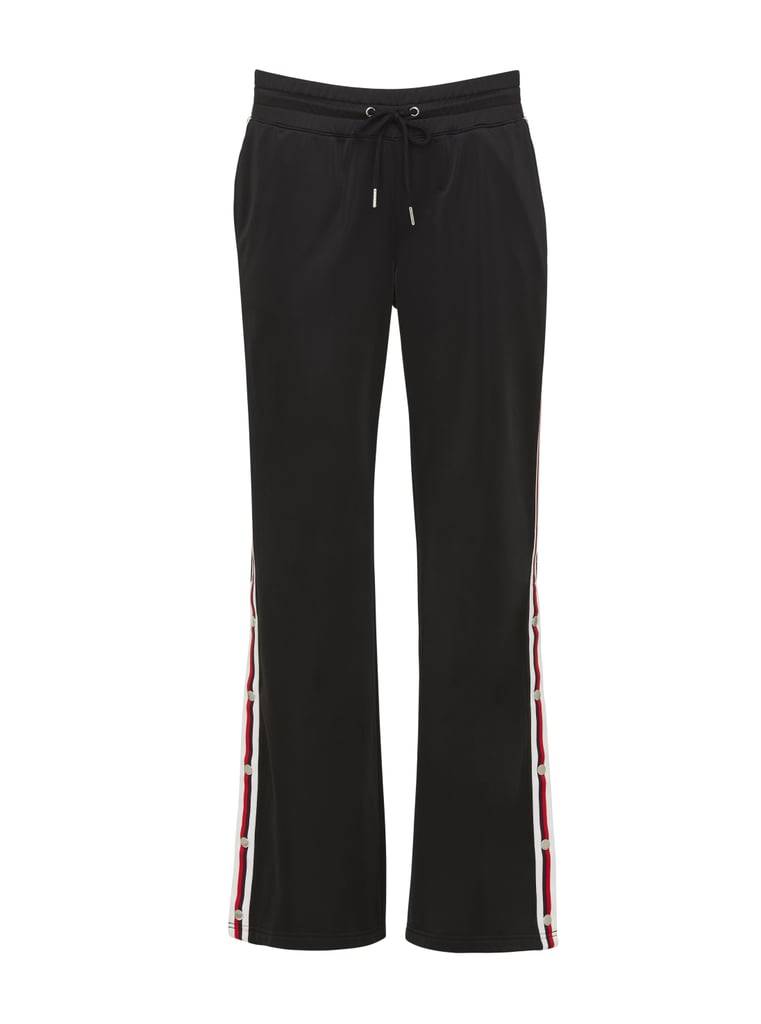 Pair the cropped jacket with the Wide-Leg Track Pant ($64), featuring a red, white, and black stripe down the legs for the ultimate power suit.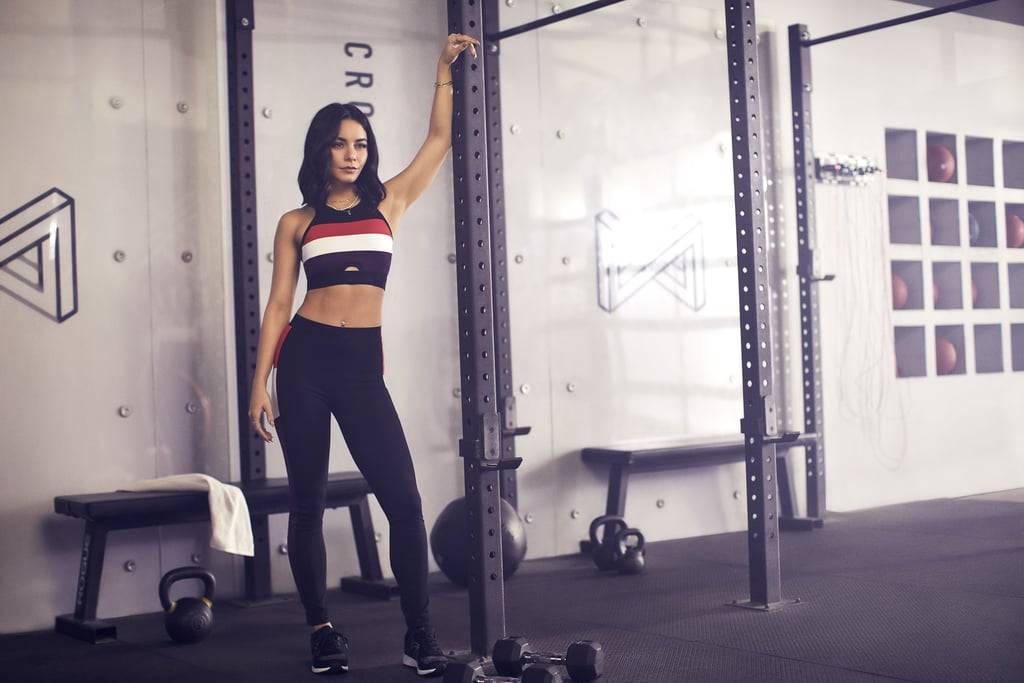 Shop the Look: Retro Stripe Bra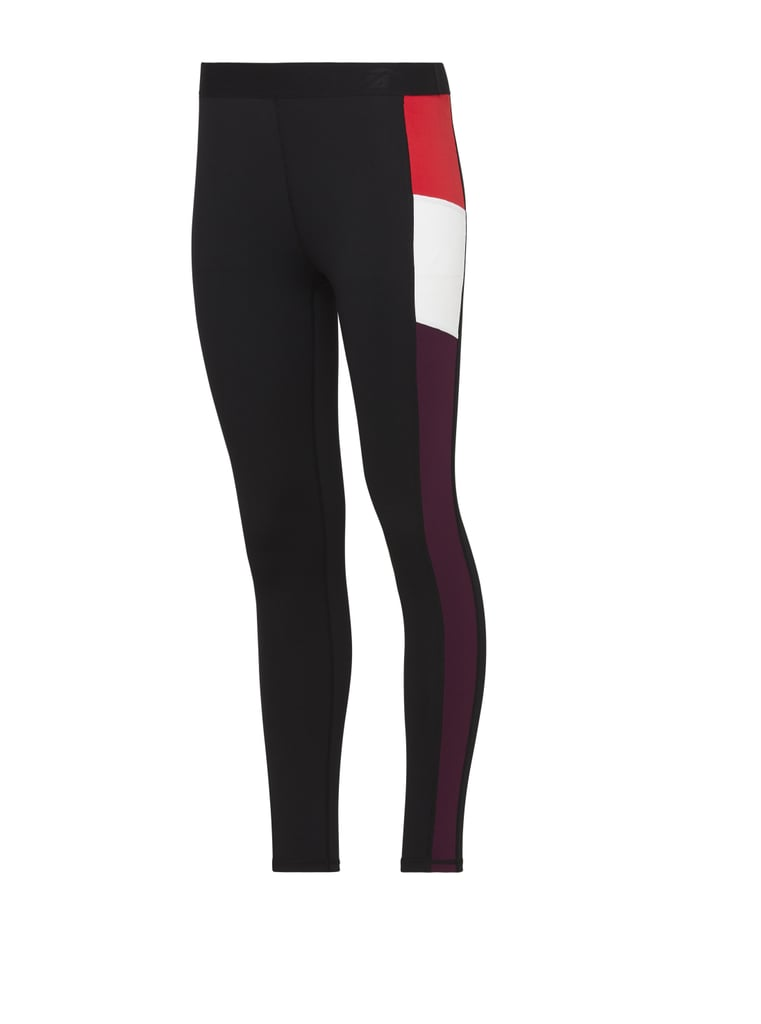 This Retro Color Blocked 7/8 Legging ($58) is nothing short of stylish. The wicking fabric promises to keep you cool and dry, and a high-waisted band brings extra support.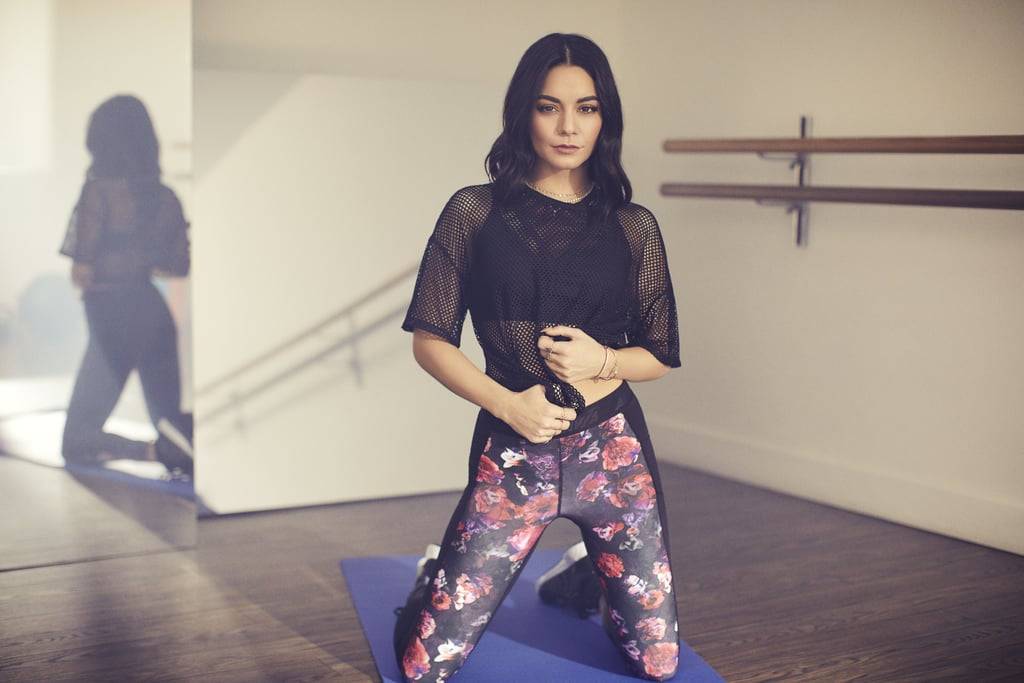 Shop the Look: Fishnet Mesh Tee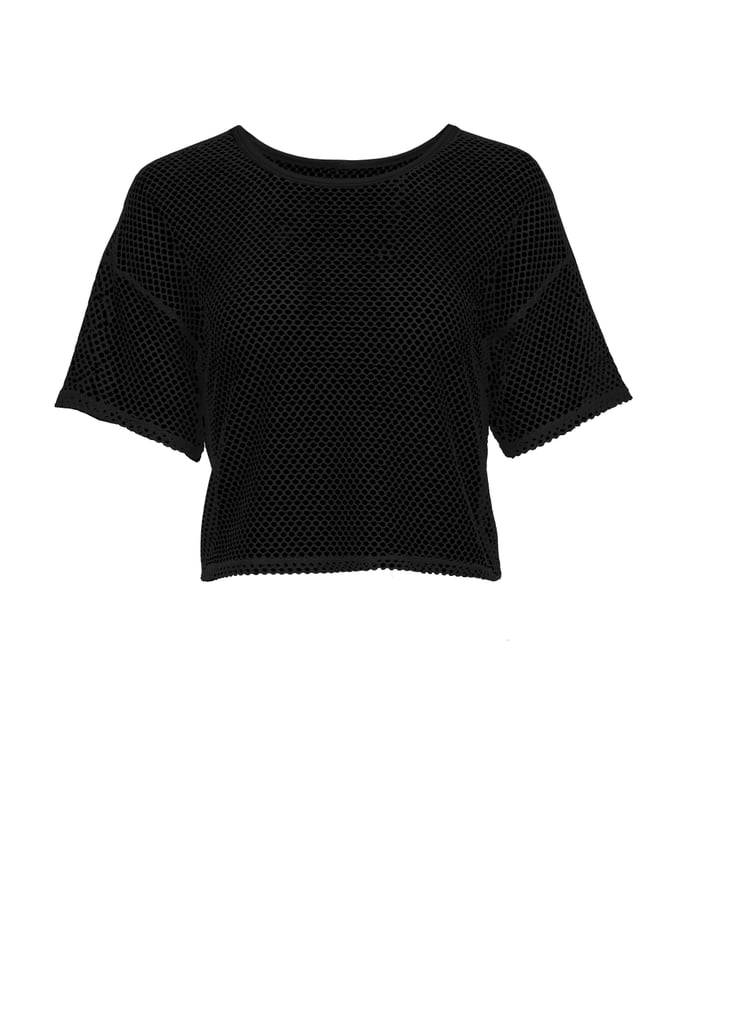 Need an edgy top to throw over your sports bra or tank? This Fishnet Mesh Tee ($42), made with polyester and spandex, is just the thing.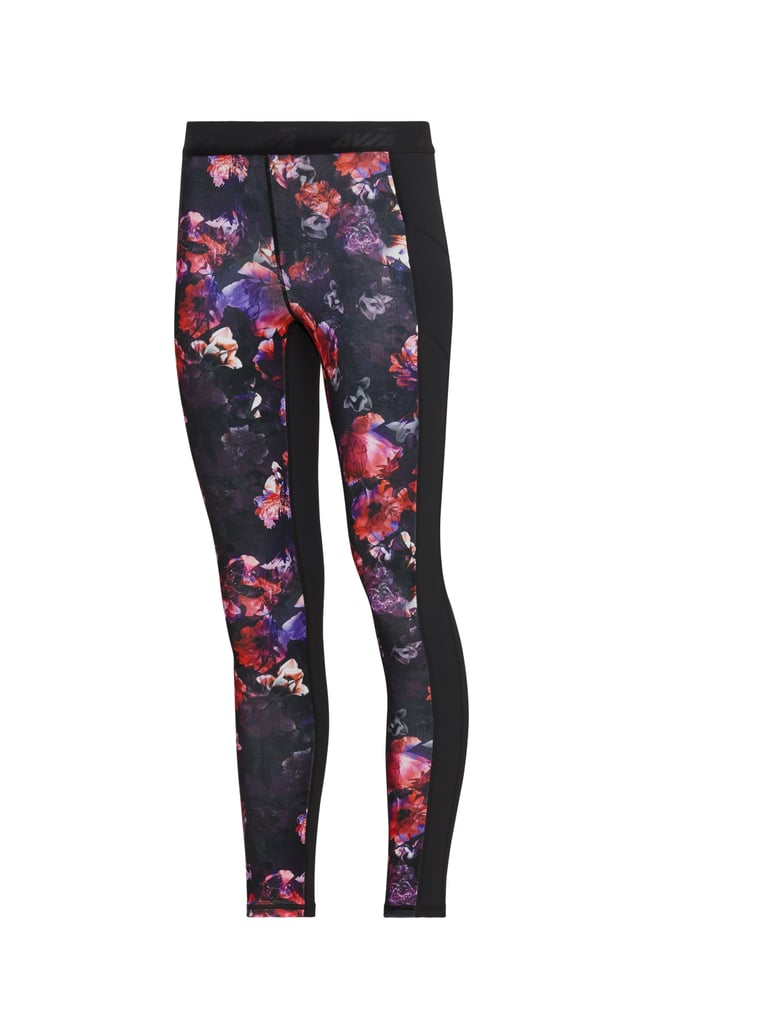 Vanessa's Printed Blocked 7/8 Legging ($58) is not your average moisture-wicking floral print. It's black in the back, and in the front, it's all color.