Vanessa Hudgens Just Launched a Workout Collection with Avia—and We Want Everything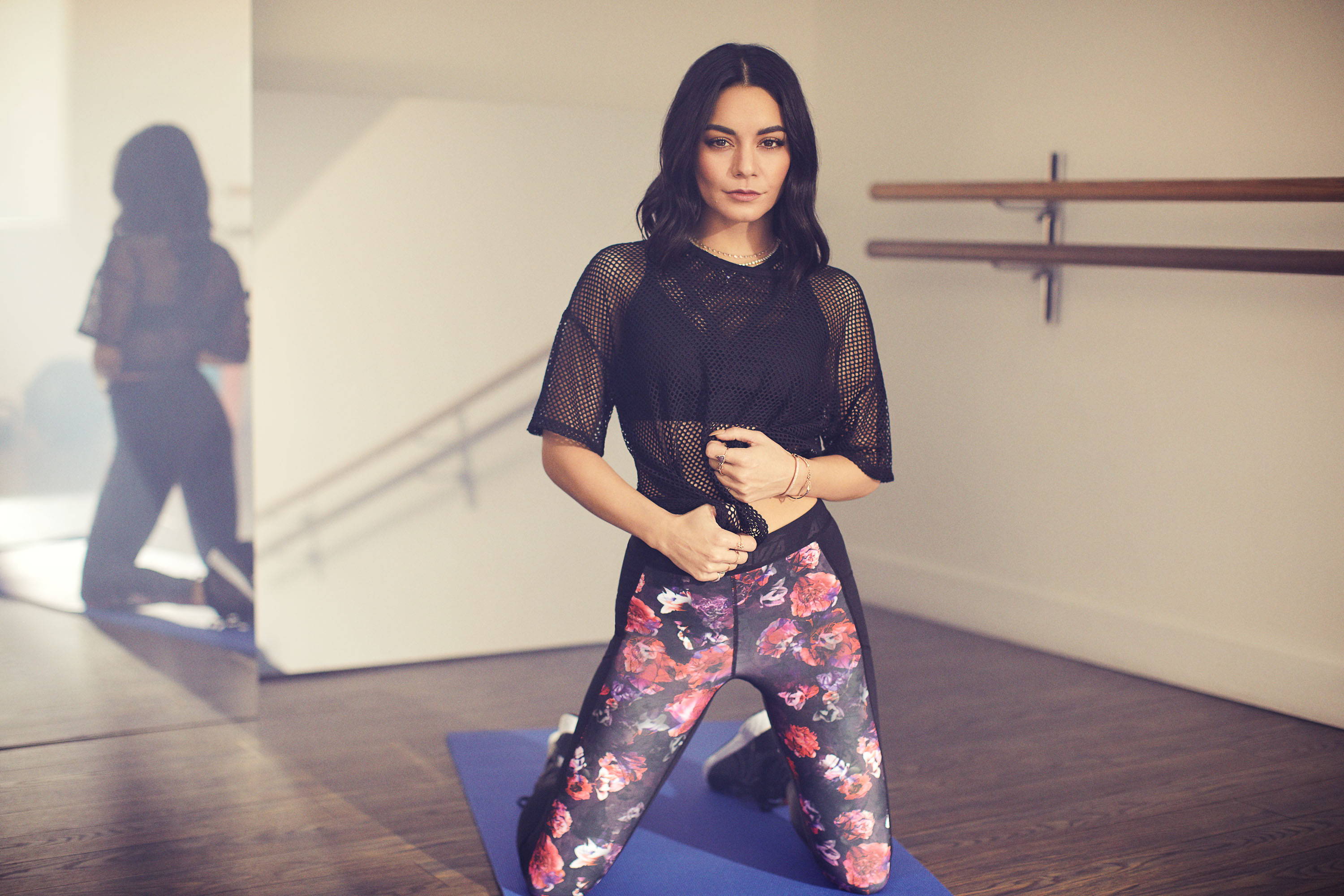 The affordable activewear collection is inspired by her closet—and her workouts.
Vanessa Hudgens just joined the growing list of celebrities who have created their own activewear lines. The actor, singer, and self-claimed fitness fanatic teamed up with activewear brand Avia to create a capsule collection that's stylish, comfortable (no zippers on any of the leggings to spare your tailbone during mat work) and functional. (She's in good company with celebs like J.Lo, Julianne Hough, Jenna Dewan, and Jessica Biel.)
"I've been working out consistently for the past 12 years, so over that time like I've figured out what [materials] work for what workouts and tried to incorporate that [knowledge] into the collection to help take the guesswork out of it," she tells Shape. (FYI she's got some serious gains to show for it. Just check out the HIIT circuit she did at DogPound.)
While she says she's "done it all" (yep, she's even "dabbled in CrossFit"), Hudgens says she found a recipe that works for her body. "SoulCycle because I love dancing, I love loud music, and I love cardio—and it just makes it really fun and enjoyable experience," she explains. "I also love Pilates because I feel like it's amazing for toning and lengthening and leaning; and yoga for my mental health and for stretching." She also loves getting a hike in when she can ("It really is a lifestyle," she adds).
Another person who understands the active lifestyle, her girl crush, J.Lo. "Girl's body is so snatched," the Second Act actress says about her co-star. "I'm like this is the ultimate fitness inspiration."
From the collection you can expect to see an assortment of performance-based activewear, such as 7/8 leggings—because she says she gets the struggle for petite girls to find "that perfect, ankle-length fit"— tops and jackets, as well as athleisure. "I went into my closet and I picked out my favorite items—the things that I wear the most—and took that as inspiration, and built off of that because I want the pieces to be go-to pieces for women," she says.
You can her see her signature style throughout the collection with tracksuits, florals, and beautiful basics throughout. l Iove working out and it's important to express your style through fitness, too, says Hudgens.
The collection is also affordable. Prices range from $38 for a stylish strappy sports bra to $74 for a chic retro-blocked windbreaker. What we're adding to our cart ASAP? The sporty blocked boyfriend tee, color-retro-striped sports bra and leggings set, and wide leg lounge pant that Hudgens says is one of her favorites because it's so transitional. "They are sooooo soft," she adds. "They just look really cute with like a cropped sweater, or anything really."
Ready to shop? The collection is available online at Avia.com and in select Macy's stores.